Since 2000, Insight has worked with thousands of educators in districts and schools nationwide and abroad to accelerate professional growth and ensure every student has a great teacher.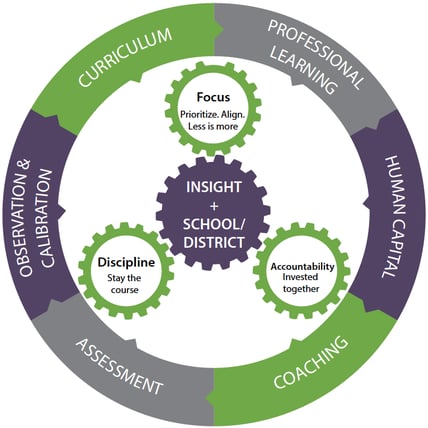 As former teachers, school leaders and high-level district administrators, we've been leading voices in the national conversation on College- and Career-Ready Standards and educator effectiveness.
What sets Insight apart
Committed to providing a partner-driven process—rather than relying on "ready-made" programs
Have developed award-winning programs and resources that are used in schools and districts across the country and abroad
Appreciate the challenges, nuances, and opportunities of implementing small and large-scale systems and initiatives and know the keys to making them stick
How Insight brings change
Insight's ability to provide a variety of custom services and meet clients' unique needs is driven by our deep understanding of the principles of change and ability to craft thoughtful strategic plans that guide sustainable implementation.
Scroll down to learn more about the impact our partners are experiencing in their schools and districts.