Recruitment and Retention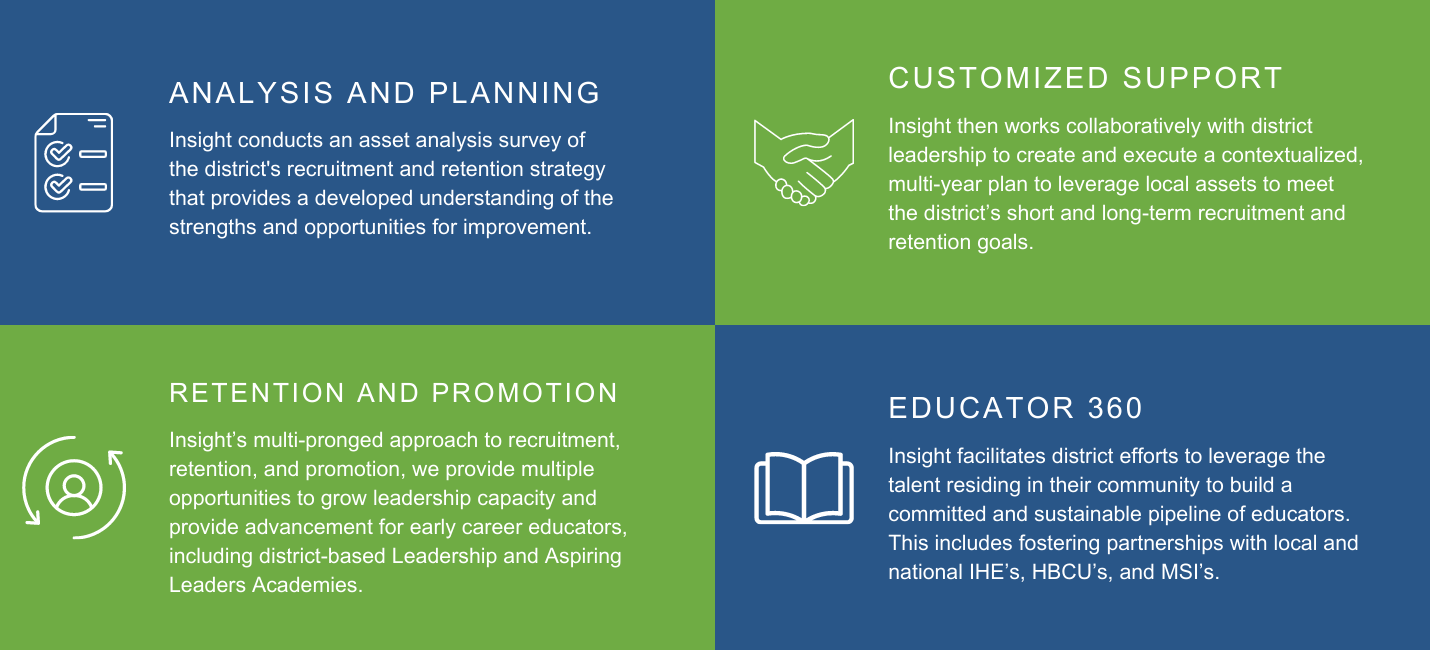 With an accelerating teacher shortage and increased opportunities for educators to leave the field, systematic recruiting processes have never been more critical to ensuring all schools and classrooms are filled with highly-effective educators. Insight helps districts examine their greatest recruitment and retention needs and customizes support to the strengths and priorities of each individual district. Insight also offers targeted support around improving the recruitment and retention of teachers of color.
Insight is committed to supporting districts to be competitive through this time of teacher shortage as they focus on:
Building year-round, multi-stakeholder, multi-channel recruitment systems to attract the best candidates.
Creating strong systems of support and development to encourage retention and avoid a never ending revolving door of teachers.
Increasing racial diversity by implementing intentional strategies for the recruitment, support, and retention of teachers of color.
Interested in learning more?
Attend the next session of our Recruitment & Retention Live Chat Series and join the conversation surrounding one of the highest priorities in education today.