Equity Analysis and Support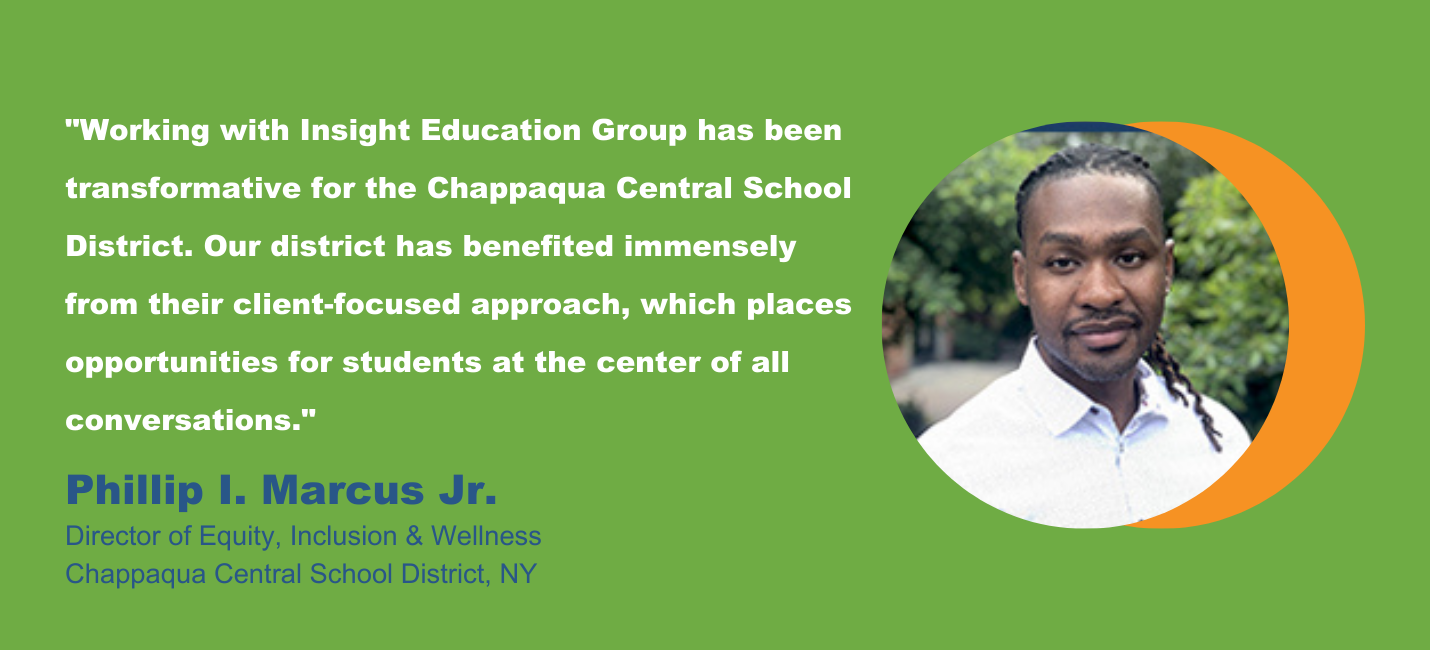 All students must have an equal opportunity to receive highly effective instruction, rigorous curriculum, and fair policies and processes. Insight works with districts to identify and eliminate gaps in opportunity and access for all students.

Insight can support your district through:
Equity analysis: Insight's equity analysis process (commonly referred to as an equity audit) does a deep dive into a district's quantitative and qualitative data, collects new data from key stakeholders through surveys, interviews, and focus groups, and thoroughly analyzes the data to examine disparities and trends. We use the findings to create a comprehensive and digestible report that includes both short- and long-term recommendations to implement and sustain equitable practices.
Equity support and coaching: Based on the equity analysis, we provide customized support to partners to help them prioritize and address existing inequitable structures and systems. Through professional learning and coaching that addresses both personal development and systems change, we help educators and districts reflect on and improve their current policies and practices.
Interested in learning more? Schedule a call with Michael Moody.