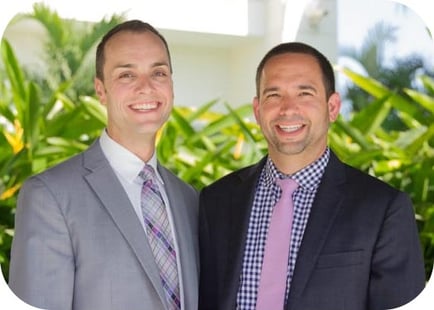 Dr. Michael Moody and Jason Stricker - Co-founders
We are an international educational consulting company that partners with education leaders to develop the strategy and confidence to lead bold change—and we provide the wrap-around and embedded supports to make change happen.
As former teachers, coaches, school leaders, and high-level district and state administrators, we appreciate the challenges, nuances, and opportunities of implementing large-scale change and we know the keys to making them stick.
Since 2000, we have partnered with schools, districts, charter management organizations, and states in the US and abroad through some of their largest challenges, including:
successfully turning around chronically under-performing schools through a variety of evidence-based school improvement supports,
training aspiring and current leaders to be strategic and get the right things done through leadership academies and executive coaching, and
helping to change the culture of teacher growth to one of trust through PLCs, professional development, and instructional coaching.
The efficacy of our work has been documented in prominent studies such as:
The Bill and Melinda Gates Foundation's Measures of Effective Teaching Project
Harvard's Center for Education Policy Research's The Best Foot Forward Project
RAND Corporation's Improving Teaching Effectiveness: Access to Effective Teaching
Georgia's Governor's Office of Student Achievement (GOSA)'s 2015-2016 End-of-Year Evaluation Report for the Reading Mentors Program
We have also been featured in numerous prominent publications.

Furthermore, we regularly collaborate with foundations and organizations including the US Department of Education, The Aspen Institute, and The Broad Foundation on issues related to educator effectiveness initiatives, such as:
Insight ADVANCE

We founded Insight ADVANCE to support educator coaching, feedback, and calibration in K12 and higher education.
An edtech company that provides a suite of award-winning products to support educator observation, coaching and calibration through the power of video and in-person, the company's mission is to permanently impact how all educators involved in teacher growth are supported.