Two-Day Workshop for Education Leaders and Educators
Instructional Leadership: The Key Levers That Drive Change
May 18-19, 2017
Edupedia Office
Building 7, Street 254. Degla, Al Maadi, Cairo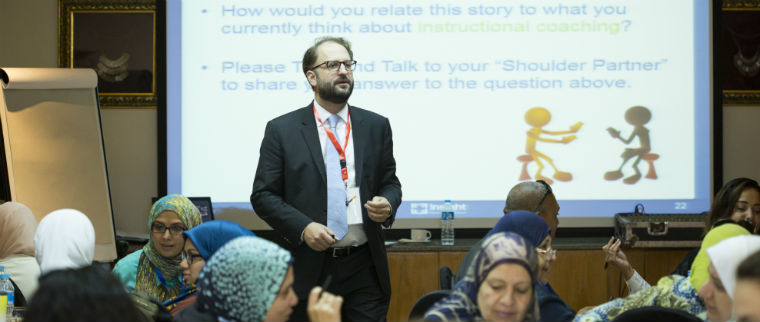 Sponsored by:

Insight Education Group and Edupedia invite school leaders from across Cairo to join us on Thursday, May 18 and Friday, May 19 for two rich days of learning and discussion on the key levers of instructional leadership.
If you are an educator leader or school leader, this workshop is for you.
Objectives and Content
Research tells us that there is no greater school-related impact on student achievement than a teacher in the classroom. The second greatest school related impact on student achievement growth is school leader effectiveness.
The main objective of this two-day workshop is for educators to walk with three key levers to bring about instructional change and improvement that they can implement in their schools immediately after the workshop.
As a participant, you'll walk with practical next steps to increasing the effectiveness of your leadership, including practical ways to support your teachers as well as how to execute on the priorities that matter most to student achievement.
Specifically, you will learn about the following three critical levers for bringing instructional change in your school.
1. Instructional Coaching Program
How to build an instructional coaching program that is aligned to instructional priorities.
How to provide the meaningful feedback teachers need and want.
2. Professional Learning Community
How a professional learning community model called Supporting Teacher Effectiveness Project (STEP) will empower your teachers to find what's working and to replicate it.
3. Instructional Leadership Teams (ILT)
Why your school needs an ILT and how to build one.
How to lead your ILT in devising and executing on improvement goals.
FEATURED SPEAKERS

JASON STRICKER



Jason is a co‐founder and CEO of Insight Education Group. With extensive experience in education as a teacher, coach, chief academic officer, and consultant, Jason brings to his work a deep understanding of educator effectiveness and organizational change and its impact on stakeholders at all levels. Full bio >

JASON CULBERTSON



Jason is president of Insight Education Group. His experiences as a former classroom teacher, leader for state and non-profit organizations, and thought partner for districts, states, several countries, and the United States Department of Education and Queen Rania Teacher Academy (QRTA) provide him with unique expertise in solving the challenges of underperforming schools. Full bio >



ABOUT THE SPONSORS

Insight Education Group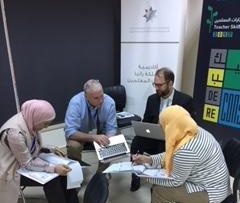 We are an international educational consulting company based in Los Angeles, California, USA that works with education leaders around the world to develop the strategy and confidence to lead bold change—and provide the embedded supports to make change happen. Learn more >

Edupedia
Based in Cairo, Egypt, Edupedia is an educational consultancy firm that was founded in 2010. We believe that the human force of leaders and teachers in a school is the most important component in building learning. Learn more >
TIME & LOCATION
Thursday, May 18, 2017: 3 p.m. - 9 p.m.
Friday, May 19, 2017: 10 a.m. - 4 p.m.
Edupedia Office
Building 7, Street 254. Degla, Al Maadi, Cairo
Cost for the workshop: 5,600 EGP
We look forward to seeing you there!