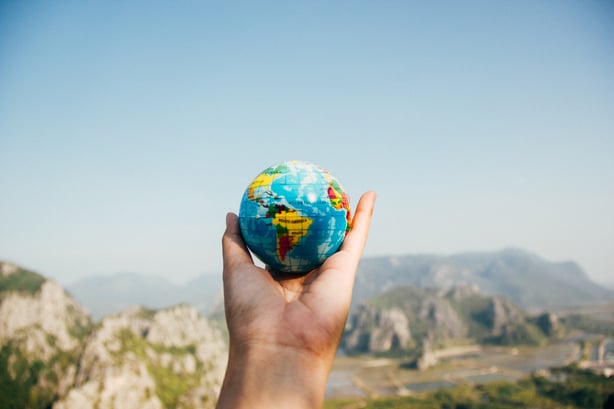 In honor of Earth Day, we at Insight are reflecting on how environmental issues impact students, and particularly students of color. As a result of injustices such as gentrification and colonialism, students of low-income backgrounds often attend schools that neighbor waste plants, oil rigs, and many other industrial sites that contain toxins. According to the EPA's October 2019 report, America's Children and the Environment, environment-related health problems are persistent among some groups of children, especially black children from families living below the poverty line, with race and poverty playing a disproportionate role.
The construction of hazardous waste sites and oil rigs in low-income areas have had a detrimental impact for students and their education. So as community members, educators, and district and school leaders, what is our role in ensuring that students still have access to an equitable and safe education despite the environmental injustices that they face?
We would like to share 5 key questions to ask yourself this Earth Day to help you reflect on these issues.

As an education community, how can we acknowledge that environmental racism is prevalent in our community?
How do we address harmful environmental factors as we develop our strategic plans and operational budgets?
How do the effects of environmental injustice impact the social emotional development of our students?
How do we explicitly tackle these injustices in our SEL instruction and support?
When it comes to environmental racism and injustice, what is in our power to change?
It is critical for us to understand that the root cause of educational inequity and environmental inequity fall into the same systems of racism and oppression. Uncovering these root causes and acknowledging them will empower us to develop solutions around these key questions.
As an educational community, it is our responsibility to be aware of the dangers our students face as they walk to and from school, the pollutants in the area while students eat lunch outdoors, and the social emotional distress that students and faculty may face as a result of these issues. We must identify ways to protect our students and their communities from these injustices and examine what systems must be removed or changed in order to make a holistic change.
The current federal government is beginning to make strides to address the environmental impact that climate change and global warming are having on our global community. It is our responsibility to address these issues locally, so that students can access a high quality, equitable education as a result of our efforts.
Are you looking for support to teach environmental justice lessons in your classroom? Check out a few of these resources below to help guide you.
Are you looking for additional resources around equity?
Be sure to check out: