Thank you to those of who joined us for #NELW19.
On March 1-2, 2019, hundreds of educators from 13+ states gathered in Charleston, SC as part of the Empowering Educators to Excel networked improvement community—with the goal of working together to create bold and equitable change in their classrooms and districts.


For photos, quotes, and reflections posted by attendees from the two-day event, please visit the #NELW19Twitter feed.
AGENDA HIGHLIGHTS

Keynotes at #NELW19
Creating a More Equitable Education System for All Students
Dr. Carey M. Wright
State Superintendent of Education
Mississippi Department of Education
Race, Equity, & Impact
Irvin L. Scott
Senior Lecturer on Education
Harvard Graduate School of Education
Plenary Panel at #NELW19
Fired Up, Ready to Go! Moving Past Conversation to Action in Advancing Equity

Moderated by Dr. Anissa Rodriguez Dickerman, Senior Vice President of Strategic Partnerships for Insight Education Group, district and national leaders shared personal perspectives on how equity impacts their work, explored why they think things aren't improving, and discussed specific strategies that are having a real impact in schools across the country.
Breakout Panels at #NELW19
Empowering Educators to Excel District Showcase

District leaders discussed what progress they have made on effectively implementing the Empowering Educators to Excel project's three key levers: instructional leadership teams (ILTs), professional learning communities (PLCs), and instructional coaching. They also shared their successes, challenges, advice, and the impact that E3 has had on their schools.
Moderator: Jason Culbertson, President, Insight Education Group
Panelists:
Melonie Gordon, Coordinator of Curriculum, Marion County School District
Pete Leida, Assistant Superintendent, Colonial School District
KaKela O'Banner Robinson, Chief Human Resources Officer, Marlboro County School District
Matthew Prusiecki, Superintendent, MSD of Decatur Township
DesMontes Stewart, Superintendent, Gainesville Independent School District
Going Global: Lessons Learned from International School Improvement

Insight has launched a global networked improvement community (NIC) with our partners abroad. A diverse panel of educators shared how they are tackling school improvement in other countries and how we can all benefit from a global network of education leaders.
Moderator: Jason Stricker, CEO and Founder, Insight Education Group
Panelists:
Sana'a Alriyahi, Advanced Leadership Program Lead, Queen Rania Teacher Academy
Paul Freeman, Superintendent, Guilford Public Schools
Kelly Lyman, Superintendent, Mansfield Public Schools
Diane Ullman, International Accreditation Leader, New England Association of Schools and Colleges
Making Professional Learning Visible: Utilizing Video for Reflection and Collaborative Coaching

Administrators and teacher leaders shared how they are successfully utilizing video for self-reflection, professional learning communities (PLCs), and instructional coaching.
Moderator: Michael Moody, Founder, Insight Education Group
Panelists:
Paul Freeman, Superintendent, Guilford Public Schools
Claire Gogolen, Program Manager, MQI Coaching, Center for Education Policy Research at Harvard University
Kathryn Procope, Head of School, Howard University Middle School of Mathematics and Science
Why Teacher Recruitment Needs to Change: What's Working and What's Not

In this panel, school, district, state, and higher education leaders reflected on how recruiting teachers has radically changed in the last few years, how their districts are rethinking teacher recruitment systems, and what's really working to attract and retain great teachers.
Moderator: Jill Nyhus, Vice President of Communications & Public Policy, Insight Education Group
Rashad Anderson, Ph.D., Assistant Professor of Teacher Education & Campus, Director of the Call Me MiSTER Program, South Carolina State University
David Glancy, Principal, Gainesville Junior High (Texas)
Amalia Lopez, Empower Lindsay, TSL Project Manager, Lindsay Unified School District (California)
Katie Strouss, Lead Teacher for Teacher Recruitment, Colonial School District (Delaware)
Deborah Wimberly, Public Relations Officer & Special Projects, Marion County School District (South Carolina)
Breakout Sessions at #NELW19

Instructional Coaching
Introducing the Coaching for Change Playbook
ADVANCE: Utilizing Video to Drive Growth
Coaching in a Fishbowl
Designing Effective Coaching Positions
Utilizing the Coaching for Change Protocols and Blueprints
How to Enhance Your Coaching by Asking the Right Questions
Problem Solving Session: Coaching
Instructional Leadership Teams
Generating a Theory of Action to Support Your ILT's Problem of Instructional Practice
5-Star Meeting in a Fishbowl
The Issues List: Identifying and Prioritizing What ILTs Should Talk About
Problem Solving Session: ILTs

District-wide Improvement
Courageous Conversations on Equity
Using Logic Models for School and District Improvement
Jackson Public Schools' Journey: A Partnership for District Improvement
Supporting District Initiatives and School Reform through Micro-Credentials
Creating Student-Centered Classrooms
Maximizing the Impact of the Mentor Teacher Problem
Increasing Quality Implementation of Personalized Learning through a Learner-Centered Framework
Organizational Leadership
Leadership for Equity Micro-Credential: Grounding Tennessee's Leaders for Equity Playbook Into a Competency-Based Learning Opportunity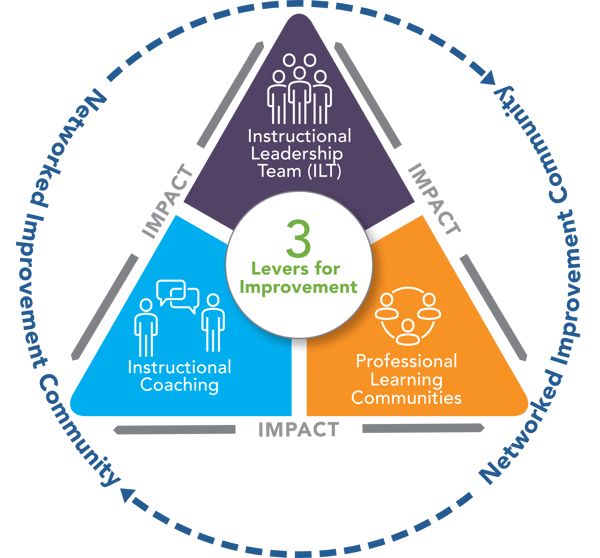 Professional Learning Communities (Supporting Teacher Effectiveness Project)
Utilizing Student Work and Evidence in STEP
Making the Most of the Confirm and Share Phases of STEP
Problem Solving Session: STEP
Teacher Recruitment & Retention
Attract the Teachers You Need: Create a Year-Round, Multi-Channel Teacher Recruitment System
The Secrets to Retention: How to Keep Your Most Effective Educators
Problem Solving Session: Recruitment and Retention


PHOTO GALLERY FOR #NELW19
(No sign-in required to view photos.)

WHAT IS THE "EMPOWERING EDUCATORS TO EXCEL" COMMUNITY ?
Insight's Empowering Educators to Excel (E3) is a partnership providing 47 schools in Delaware, Indiana, South Carolina, and Texas the opportunity to work together in a networked improvement community (NIC) funded by the Teacher and School Leader Incentive Program (TSL) Grant from the U.S. Department of Education.
We look forward to seeing you at #NELW2020!
To get notifications for next year's event, please sign up on our email list (below on mobile or on the right on your computer).