Observer Calibration for Principals and Instructional Coaches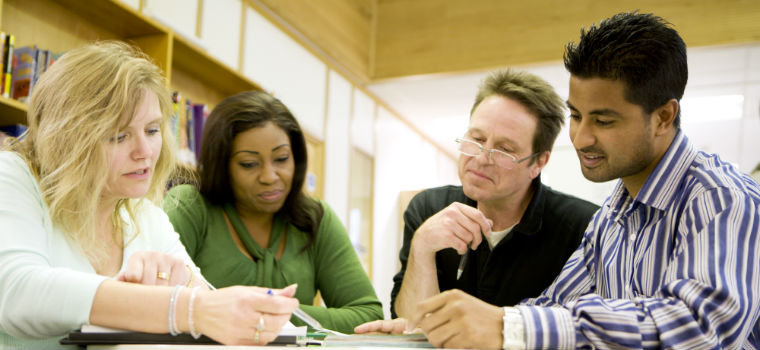 One of the foundations of an effective teacher evaluation system is for observers to be calibrated in the feedback they are giving to teachers.
Unfortunately, we hear from many districts that after deprioritizing building and maintaining a strong calibration system, teachers can become frustrated and distrustful of leadership.
When it comes to teacher observations, accuracy and reliability matter. The Insight team helps observers get—and stay—on the same page.
Insight makes that possible for districts and schools by training observers to consistently identify what great instruction looks like and recognize opportunities for growth through the authentic application of frameworks and rubrics.
Specifically, we work with our partners to ensure that:
Observers are prepared. There is a shared understanding of effective instruction and all have been appropriately trained and calibrated in the observation framework and rubrics.
Scoring is accurate and equitable at all levels. A high degree of inter-rater reliability exists and teachers have consistent experiences between any and all observers.
There is trust in the observation process. Teachers know observers have been trained and calibrated and feel assured that their practices are being fairly and accurately assessed.
Observations are about growth, not "gotcha." The process is productive, rather than punitive, and observers and teachers share in the same goal of improving instruction.
We provide comprehensive, systematic training for observers that progresses logically from building foundational skills to standardizing observation processes and certifying observers. We collaborate with district partners to build a system to develop a culture of trust—with a new focus on growth and improvement among all educators.
Hear from Laura Schneider, Director Educator Effectiveness, Delaware Department of Education about her experience of working with Insight.
"We were looking for a way to ensure our administrators, evaluators, credentialed observers, and other evaluators were calibrated to our state-wide teacher evaluation system. Through the expertise of Insight Education Group, our observers now have access to consistent, high-quality and interactive professional learning modules on the components of our evaluation rubric."
If you're interested in learning more how Insight can support your observer calibration needs, send us a message or give us a call at 800.935.7022 x3.