Support for Institutions of Higher Education
Calibrating Feedback from University Supervisors & Cooperating Teachers for Field Teachers
One of the foundations of an effective observation system is for university supervisors and cooperating teachers to be calibrated on the feedback they are giving to field teachers.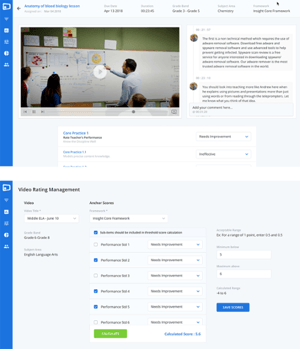 The Insight team helps observers provide quality and more timely feedback reports. Through PD and video-based training experiences observation platform (Insight ADVANCE), Insight trains observers to consistently identify what great instruction looks like and recognize opportunities for growth through the authentic application of relevant frameworks and rubrics.
Insight ADVANCE also provides a way to increase the number of observations that can be done through video-based observations.
Expected outcomes of this support
Field teachers receive consistent, high-qualityy, and calibrated feedback from supervisors and cooperating teachers
Increased number of observations completed by supervisors
Interested in learning more? Let's set up a time to talk. Complete the form to the right (or below if you're on a mobile device).