Support for Institutions of Higher Education
Insight ADVANCE: A Video Observation & Feedback Online Platform
Video has been used in almost every sport and industry and has been proven to be one of the best ways to accelerate performance.
With the immediate, specific feedback provided by video, adjustments can be made on the spot for greater improvement over time.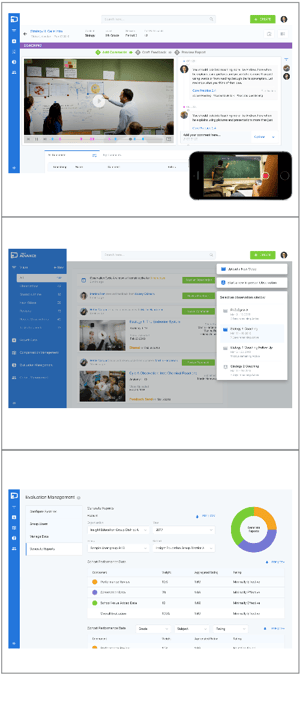 A powerful tool for IHE's education programs, Insight ADVANCE Suite is an online video observation and coaching system that provides:
A pairing of high-quality, targeted feedback with real-time data to promote field teacher growth—with video or in a live setting.
A one-stop place to house all observation data—whether video or from live setting
Opportunity for teacher self-reflection and peer coaching
Detailed reporting and trends on observations that can be used to inform teacher coaching and course work
Video-based training experiences for field supervisors and cooperating teachers to improve inter-rater reliability
Can house both video and in-person observations and reports
Interested in learning more? Let's set up a time to talk. Complete the form to the right (or below if you're on a mobile device).