We are thrilled to announce that Don Rescigno has joined our team as President of Insight ADVANCE.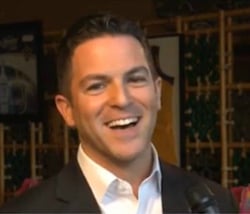 Don brings extensive experience and industry expertise to his role at Insight. His track record of success in creating and promoting education products for over 16 years will be key to growing ADVANCE.
Prior to joining Insight, Don served as Vice President of Marketing and Product Development for Herff Jones | Nystrom, where he helped a 100-year-old, print-based social studies publisher navigate market shifts like NCLB and CCSS, while converting the product line to digital. He is also widely known in the field for developing StrataLogica™, a product used in schools around the world.
As a prominent marketing and business development executive and product innovator, he has created and sold award-winning products recognized by Google, SxSW, District Administration, Tech & Learning, and others. Don was recently a featured speaker at the annual EdNET Conference, the education business industry's premier networking event.
As we continue to expand our impact on the field, we are excited to have Don leading us in our mission to provide educators with the highest quality support and resources.
Please join us in welcoming Don. He would love to hear from you!