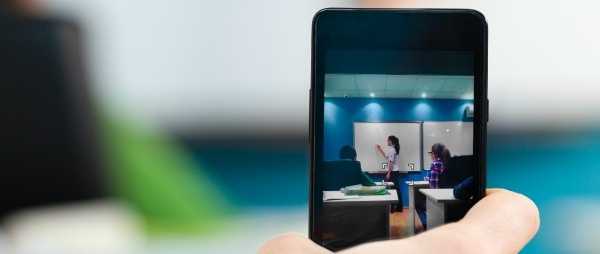 As educators, we understand the importance of research to guide and shape practices. But it's certainly not everyday that studies come out with the potential to completely transform the way we do things.
This month, Tom Kane and Miriam Greenberg shared some preliminary findings from Best Foot Forward Project in a Brookings report, Using video to make classroom observations more fair, more helpful, and less burdensome, and the buzz is already building.
Though only one year of data is available for analysis at this point, the study has involved a randomized field trial of over 400 teachers and administrators broken into test and control groups. Those in the test group recorded select lessons on video to be observed by school and/or instructional leaders.
So far, the results have been remarkable.
Here are the five most important findings when it comes to using video for observations and feedback:
Both teachers and administrators who used video reported the observation process to be more fair and productive. Teachers perceived their supervisors as being more supportive, and administrators felt that teachers were less defensive and objectionable to feedback

While video-based observations did not necessarily save administrators time, it did allow them the opportunity to conduct observations on more convenient schedules - which naturally allows for more focused and robust feedback.

Teachers who used video became more self-reflective. They tended to rate themselves lower than teachers who did not use video, and were better able to identify areas of opportunity.

Those in the test group who used video were more likely to support the use of video in observations at the end of the year. Clearly, the benefits were noticeable and teachers were able to more quickly overcome any hesitation they may have had with the technology.

While there was some initial discomfort with the idea of video-based observations, as the year progressed, more observations were conducted with video. On average, teachers recorded 13 lessons and received approximately three formal and two informal observations.
Given Insight's focus on the power of video to fuel great teaching, we have been fortunate enough to team up with The Best Foot Forward Project as thought partners and to spread awareness across the field.
To learn more, click the button below to watch the recent webinar I hosted with Miriam Greenberg, who directed The Best Foot Forward Project.

Dr. Michael Moody is the Founder and CEO of Insight Education Group. His experiences as a classroom teacher, school and district administrator and consultant have given him a unique perspective on both the challenges and opportunities in education today. Contributing regularly to the blog, Michael is always excited to start or join a conversation about helping educators grow. He tweets at @DrMichaelMoody.