CCRS PD: Strategic Design for Student Achievement for Teachers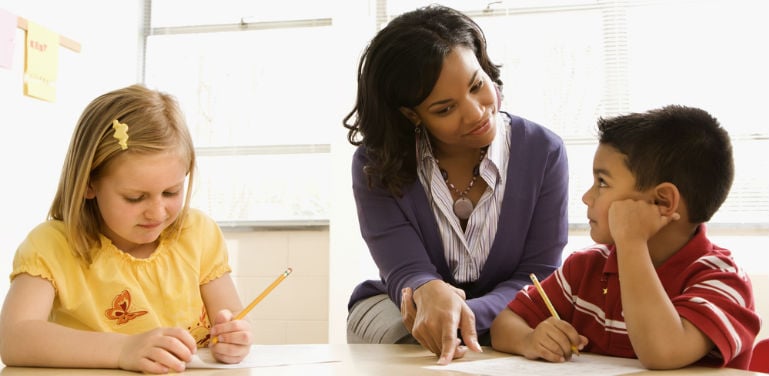 The College- and Career-Readiness Standards (CCRS) require a shift in instruction—and a different type of professional development. Insight is here to guide you.
Since 2000, we have helped thousands of teachers and school leaders improve their practices and reach the depth of instruction called for by the Standards so that students can succeed before and after graduation.
Our team knows how to move educators past what the Standards are to how they can be implemented to meet expectations for rigor and reach a higher bar for student achievement.
Insight offers interactive professional learning experiences and training on our widely-used Strategic Design for Student Achievement model.
Based on a backwards design planning process we developed and field-tested with educators over several years, Strategic Design guides teachers and school leaders through specific steps to unpack content standards, align assessment and instruction, and understand the depth of comprehension required of students for mastery.

Providing practical tools and drawing on current research, the engaging professional development we facilitate empowers teachers to target student needs by examining content standards and curriculum, designing effective classroom assessments, making data-based decisions, and delivering engaging instruction.
The details
The onsite series take place over three days.
Participants map instructional shifts to their own practices and walk away with strategically designed lesson plans and performance-based assessments.
Day 1: Analyze Standards
Analyze the components of each standard by using Bloom's taxonomy to identify the cognitive level the standard demands of students.
Cluster standards into meaningful units based on conceptual similarity, big ideas, essential questions, pacing guides, and/or when the standards are assessed.
Day 2: Create Assessment
Create appropriate types of summative and formative assessments (i.e. selected response, constructed response, performance, personal communication) according to the cognitive level required by the standard.
Understand how to use student performance data for designing reteaching strategies.
Day 3: Plan
Develop lesson plans characterized by SMART objectives that utilize instructional practices believed to be effective for helping students master standards.
Learn how to check for evidence of robust and complex content when planning lessons.