Thank you for those of who joined us for #NELW18.
On March 9-10, 2018, hundreds of educators from 13+ states gathered in San Diego as part of the E3 networked improvement community—with the goal of working together to create bold change in their classrooms and districts.

For photos, quotes, and reflections posted by attendees from the two-day event, please visit the #NELW18 Twitter feed.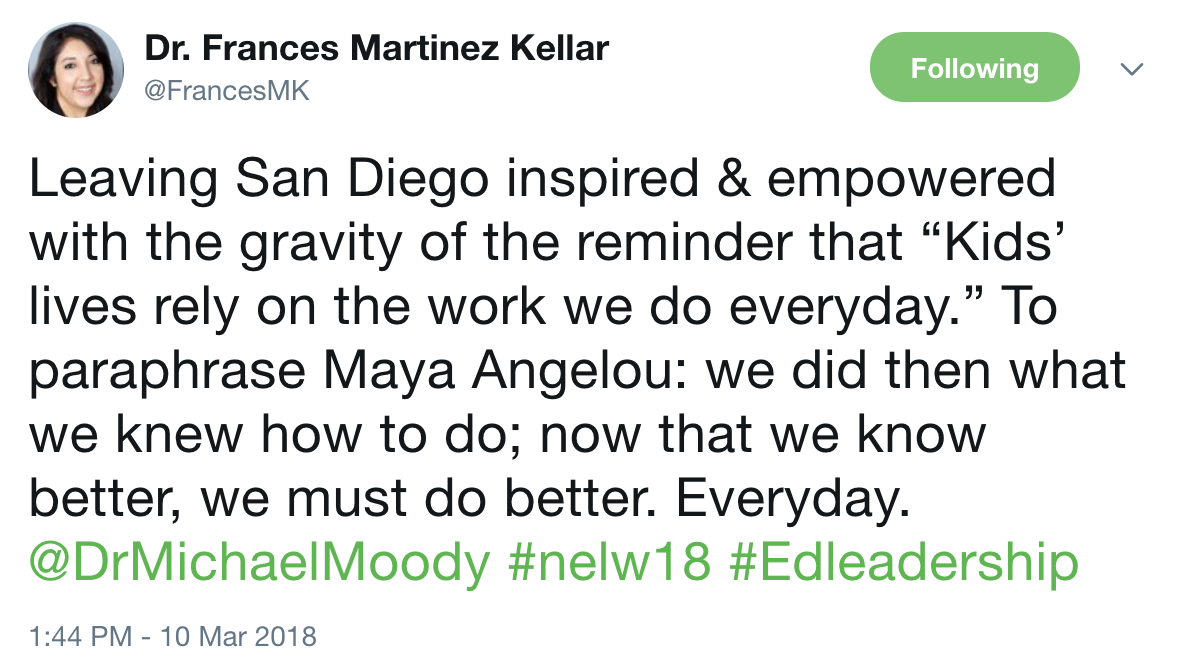 AGENDA HIGHLIGHTS

Keynotes


"Teacher Shortage: More than a Supply Problem"
Speaker: Dr. Carole Basile, Dean and Professor, Arizona State University
"Rethinking PD So It Actually Works...For Teachers and Students"
Speaker: Dr. Michael Moody, the co-founder and CEO of Insight ADVANCE
Panels

PANEL #1: "Equity, Equality, and Excellence: From Policy to Practice"
Jason Stricker, CEO, Insight Education Group (moderator)
Dr. Kandace Bethea, Superintendent, Marion County School District (SC)
Veronica Kunschik, Assistant Superintendent, Gainesville Independent School District (TX)
Joseph Rendon, Superintendent, Por Vida Charter Academy District (TX)
Holly Maria Flynn Vilaseca, Board of Education Member of District 6, Houston Independent School District (TX)
Allison Henderson, Vice President, Westat
PANEL #2: "STEP into Effective PLCs: Empowering Teachers & Improving Practice"
Dr. Anissa Rodriguez Dickerman, senior vice president of Insight Education Group (moderator)
Sarah Hickle, School City of Mishawaka (IN)
Sulina Mohanty, Boston Public Schools (MA)
Tamara Shipp, Long Beach Unified School District (CA)
Dr. Steve Cantrell, External Evaluator for Empowering Educators to Excel (E3)
Breakout Sessions

Want to download handouts and presentations? Visit the #NELW18 Hub.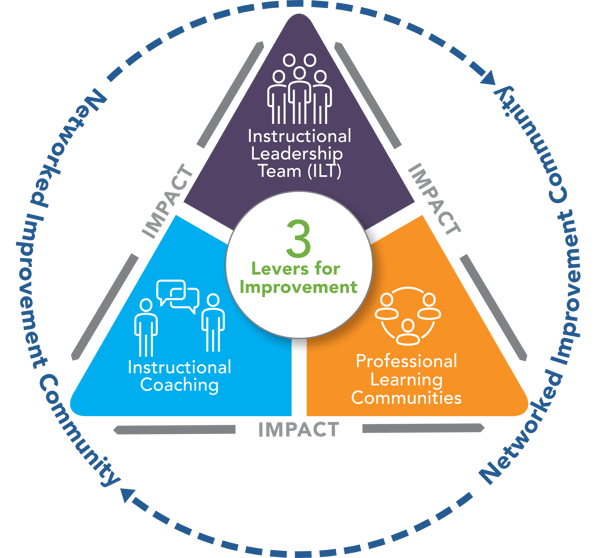 PHOTO GALLERY

WHAT IS THE "EMPOWERING EDUCATORS TO EXCEL" COMMUNITY ?
Insight's Empowering Educators to Excel (E3) is a partnership providing 47 schools in Delaware, Indiana, South Carolina, and Texas the opportunity to work together in a networked improvement community (NIC) funded by the Teacher and School Leader Incentive Program (TSL) Grant from the U.S. Department of Education.
We look forward to seeing you at #NELW19!
To get notifications for next year's event, please sign up on our email list (below on mobile or on the right on your computer).