SAVE THE DATE
March 1-2, 2019
Join Insight's Empowering Educators to Excel community to learn about the most important levers for school improvement.

WHAT ARE THE THREE INSTRUCTIONAL LEVERS?
Despite best efforts, most school improvement initiatives are struggling to show much improvement.
And with all the pressing challenges leaders face each day, it is easy to get caught up in the day-to-day fires and priorities and lose sight on executing on your most important goals.
Unfortunately, good intentions are not enough when it comes to driving growth. But with strong implementation systems and evidence-based approaches, student achievement can improve.
When used in combination with one another, the following three instructional levers can provide you and your educators with the tools and systems needed to improve student achievement.
At #NELW19, you'll have the opportunity to dig in and learn from other hundreds of other leaders from across the country about what's working in their districts with the three levers.

WHO SHOULD ATTEND #NELW19

District Leaders
Principals
Non-profit Leaders
Instructional Coaches
Teacher Leaders
Teachers

WHY ATTEND #NELW19
If you want to get the traction and wins you've been looking for when it comes to school improvement, join us and walk away with best practices on how to implement these three levers in your schools.
This two-day event will be filled with breakout sessions, inspiring talks, and networking opportunities.
Meet and learn from Insight's Empowering Educators to Excel nationwide networked improvement community and other leaders nationwide experiencing real success from the three key levers.
Discover how to launch an instructional leadership team that executes on improvement goals that lead to student achievement.
Learn how to build a successful instructional coaching program that is aligned to instructional priorities and provides meaningful feedback.
Join districts nationwide who are implementing a PLC model based on a positive deviance approach that empowers teachers to find bright spots and replicating them.
Hear from well-known thought leaders on the latest research and best practices you can use to right away to support your educators' growth and impact student achievement.


ADD #NELW19 TO YOUR CALENDAR
Click on the icons below to download/add event to your calendar.
WHAT ATTENDEES ARE SAYING ABOUT #NELW18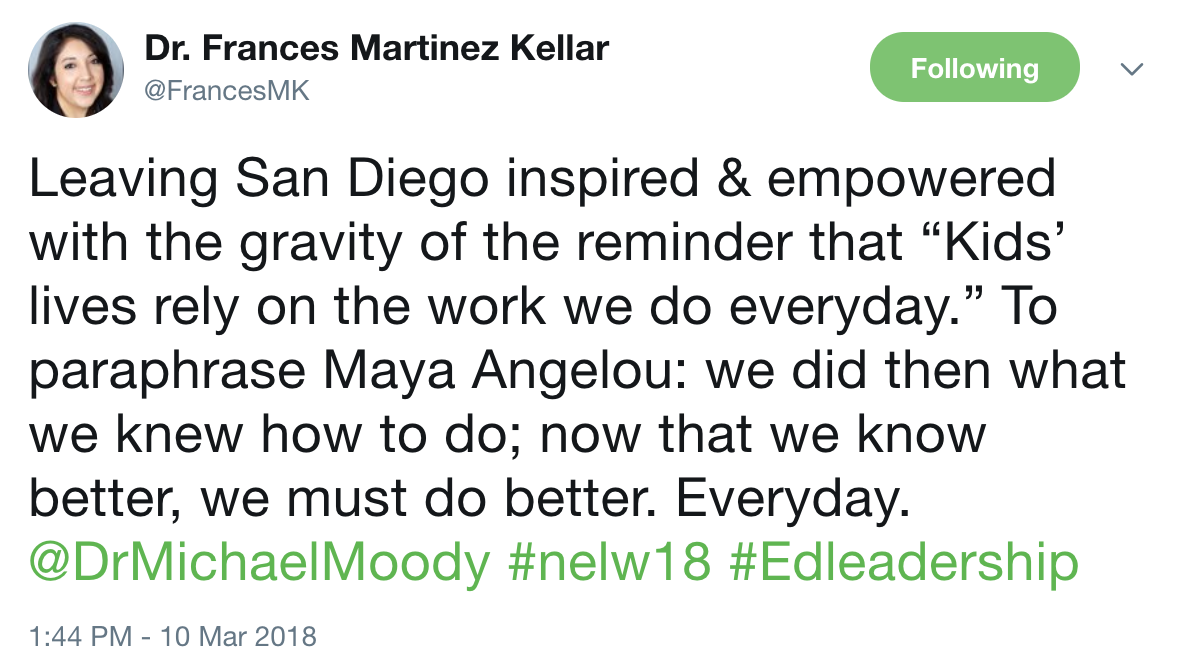 "I really enjoyed the whole event. It was really awesome. I have never been to a conference where every workshop I attended was good."


"The experience was authentically engaging throughout the workshop, as a whole. Thank you for modeling what a learning experience should entail."


"I learned a great deal during this workshop and I am excited to bring what I learned back to my district and my school."


"This was an amazing experience. The entire climate was positive and the attitudes of the presenters to not only want to make us aware of the issues, but to suggest that the answers/solutions are within."


WHAT IS THE "EMPOWERING EDUCATORS TO EXCEL" COMMUNITY ?
Insight's Empowering Educators to Excel (E3) is a partnership providing 47 schools in Delaware, Indiana, South Carolina, and Texas the opportunity to work together in a networked improvement community (NIC) funded by the Teacher and School Leader Incentive Program (TSL) Grant from the U.S. Department of Education.


LOCATION
Location will be announced in the summer of 2018.

REGISTRATION
Fee per attendee: $450
Registration fee includes two full days of breakout sessions, talks, and networking opportunities.
Attendees are responsible for paying for their own hotel and travel accommodations.

Registration will open in the fall of 2018.
ADD #NELW19 TO YOUR CALENDAR
Click on the icons below to download/add event to your calendar.
We look forward to seeing you at #NELW19!
To get notifications for #NELW19, please sign up on our email list (below on mobile or on the right on your computer).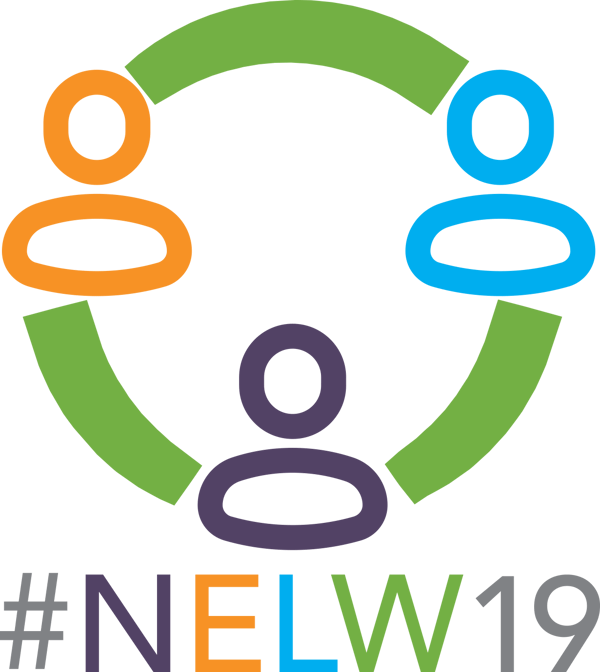 QUESTIONS?
Send us a message or call Shawn Branch at 800-935-7022 x150.