Join Insight's Empowering Educators to Excel Community in San Diego on March 9-10, 2018 and learn how three instructional levers are bringing improvement & success to schools nationwide!

WHAT ARE THE THREE INSTRUCTIONAL LEVERS?
Despite best efforts, most school improvement initiatives are struggling to show much improvement.
And with all the pressing challenges leaders face each day, it is easy to get caught up in the day-to-day fires and priorities and lose sight on executing on your most important goals.
Unfortunately, good intentions are not enough when it comes to driving growth. But with strong implementation systems and evidence-based approaches, student achievement can improve.
When used in combination with one another, the following three instructional levers can provide you and your educators with the tools and systems needed to improve student achievement.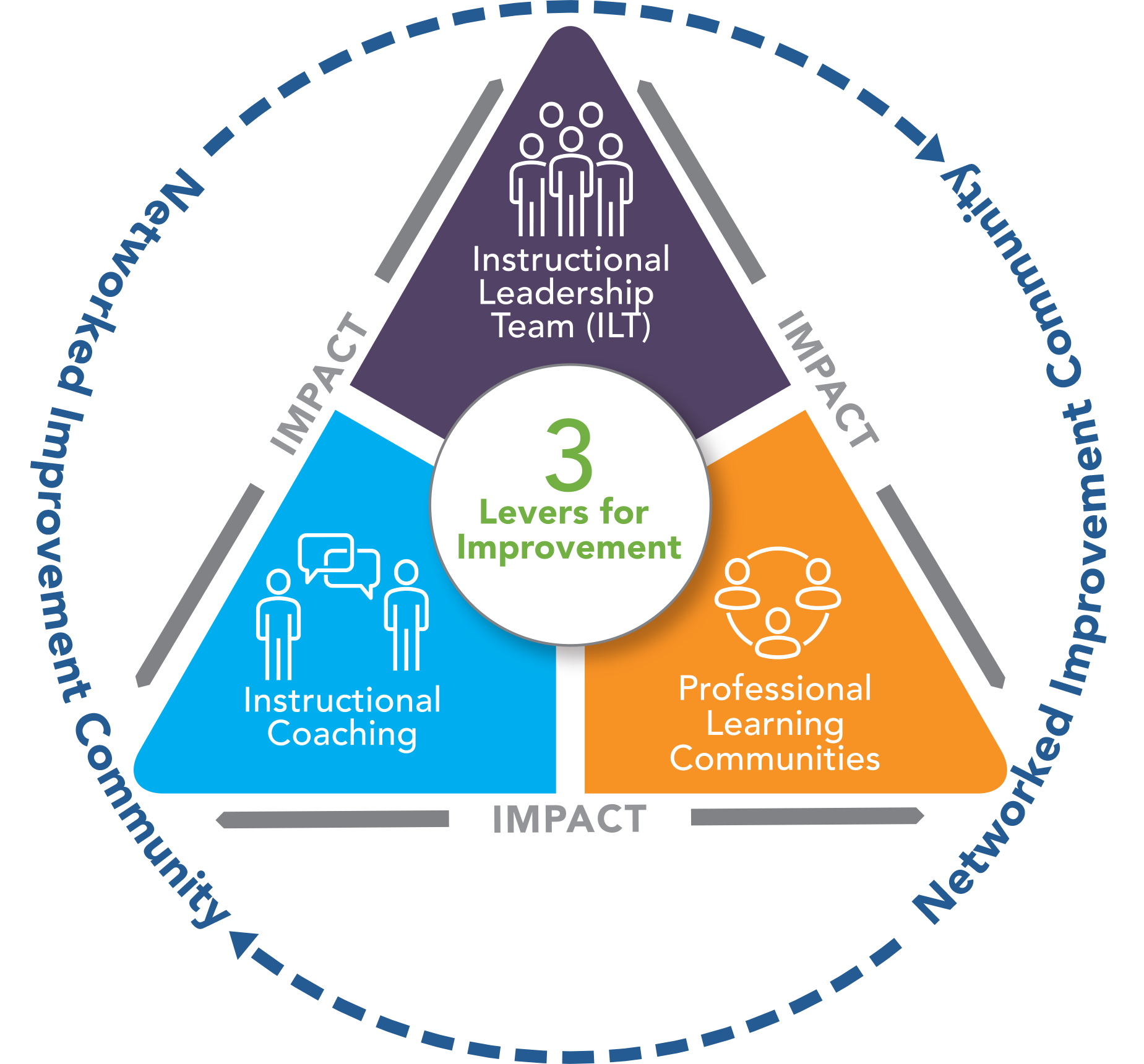 If you want to get the traction and wins you've been looking for when it comes to school improvement, join us in San Diego and walk away with best practices on how to implement these three levers in your schools.

WHO SHOULD ATTEND #NELW18
District Leaders
Principals
Non-profit Leaders
Instructional Coaches
Teacher Leaders
Teachers

WHY ATTEND #NELW18
This two-day event will be filled with breakout sessions, inspiring talks, and networking opportunities.
Meet and learn from Insight's Empowering Educators to Excel nationwide networked improvement community and other leaders nationwide experiencing real success from the three key levers.
Discover how to launch an instructional leadership team that executes on improvement goals that lead to student achievement.
Learn how to build a successful instructional coaching program that is aligned to instructional priorities and provides meaningful feedback.
Join districts nationwide who are implementing a PLC model based on a positive deviance approach that empowers teachers to find bright spots and replicating them.
Hear from well-known thought leaders on the latest research and best practices you can use to right away to support your educators' growth and impact student achievement.
"As a district leader, the Workshop will provide our instructional team with a unique, deliberate opportunity to learn and investigate the latest practices in what really works in improving student achievement.
I look forward to sharing what's working for us and taking back what we've learned from others.
The opportunity to develop a 'network in practice' is a wonderful chance to both provide and receive high-quality feedback and ideas in today's ever-changing educational landscape.
The Workshop will provide the time, space, and expertise to accomplish this."
Nate Davis
Assistant Superintendent of Schools
MSD of Decatur Township
AGENDA HIGHLIGHTS
KEYNOTE: "Teacher Shortage: More than a Supply Problem"
Speaker: Dr. Carole Basile, Dean and Professor, Arizona State University
KEYNOTE: "Rethinking PD So It Actually Works...For Teachers and Students"
Speaker: Dr. Michael Moody, the co-founder and CEO of Insight ADVANCE
PANEL #1: "Equity, Equality, and Excellence: From Policy to Practice"
Description: In the landscape of ever-changing education policy and shrinking budgets, leaders in districts nationwide are scrambling to find ways to ensure all students—regardless of race, gender, socio-economic background, and family status—have what they need to be successful. Hear from several leaders on how they are keeping pace with federal and state policy changes and bringing about consistent improvement with fewer dollars spent and ensuring equity across their schools.
Jason Stricker, CEO, Insight Education Group (moderator)
Dr. Kandace Bethea, Superintendent, Marion County School District (SC)
Veronica Kunschik, Assistant Superintendent, Gainesville Independent School District (TX)
Joseph Rendon, Superintendent, Por Vida Charter Academy District (TX)
Holly Maria Flynn Vilaseca, Board of Education Member of District 6, Houston Independent School District (TX)
PANEL #2: "STEP into Effective PLCs: Empowering Teachers & Improving Practice"
Description: Beginning in 2013, Bill & Melinda Gates Foundation, Kitamba, American Institutes for Research, and Insight Education Group worked together to find a solution to the pressing problems that PLCs have been wrestling with since the 1990s entitled the Supporting Teacher Effectiveness Project. STEP is a PLC model that guides educators in identifying the bright spots—assets—that can be leveraged and scaled toward greater improvement and replication. Hear from practitioners implementing STEP in their schools, including examples of implementations and lessons learned.
Dr. Anissa Rodriguez Dickerman, senior vice president of Insight Education Group (moderator)
Sarah Hickle, School City of Mishawaka (IN)
Sulina Mohanty, Boston Public Schools (MA)
Tamara Shipp, Long Beach Unified School District (CA)
Dr. Steve Cantrell, External Evaluator for Empowering Educators to Excel (E3)
Plus breakout sessions, such as:
Overview: Supporting Teacher Effectiveness Project (STEP)
STEP: The Principal's Role
STEP: The Role of Data
Instructional Leadership Teams: Planning a 5-Star Meeting
Effective Video-Based Coaching
Overview: TRACTION for School Improvement
ADVANCEfeedback: Utilizing Video to Drive Growth
Attracting Effective Teachers in 2018: A Teacher Recruitment Workshop
+more!
WHAT IS THE "EMPOWERING EDUCATORS TO EXCEL" COMMUNITY ?
Insight's Empowering Educators to Excel (E3) is a partnership providing 47 schools in Delaware, Indiana, South Carolina, and Texas the opportunity to work together in a networked improvement community (NIC) funded by the Teacher and School Leader Incentive Program (TSL) Grant from the U.S. Department of Education.


LOCATION
Hyatt Regency Mission Bay Spa & Marina
1441 Quivira Road, San Diego, CA 92109
Please call the hotel directly (619-224-1234) to make your reservation.
We will begin the program on Friday, March 9, 2018 at 8:30 a.m. PST and will end our program on Saturday, March 10, 2018 at 4:30 p.m. PST.

REGISTRATION
Fee per attendee: $450
Registration fee includes two full days of breakout sessions, talks, and networking opportunities.
Attendees are responsible for paying for their own hotel and travel accommodations.
Registration is now closed. However, if you are still interested in attending this year's Workshop, please complete the form below and we will be in touch.

ADD #NELW18 TO YOUR CALENDAR
NEWS & UPDATES
Be sure you are on our News & Updates email list to receive the latest NELW notifications.


QUESTIONS?
Send us a message or call Shawn Branch at 800-935-7022 x150.

We look forward to seeing you in San Diego!