Join Insight's Empowering Educators to Excel Community in San Diego on March 9-10, 2018 and learn how three instructional levers are bringing improvement & success to schools nationwide!

WHAT ARE THE THREE INSTRUCTIONAL LEVERS?
Despite best efforts, most school improvement initiatives are struggling to show much improvement.
And with all the pressing challenges leaders face each day, it is easy to get caught up in the day-to-day fires and priorities and lose sight on executing on your most important goals.
Unfortunately, good intentions are not enough when it comes to driving growth. But with strong implementation systems and evidence-based approaches, student achievement can improve.
When used in combination with one another, the following three instructional levers can provide you and your educators with the tools and systems needed to improve student achievement.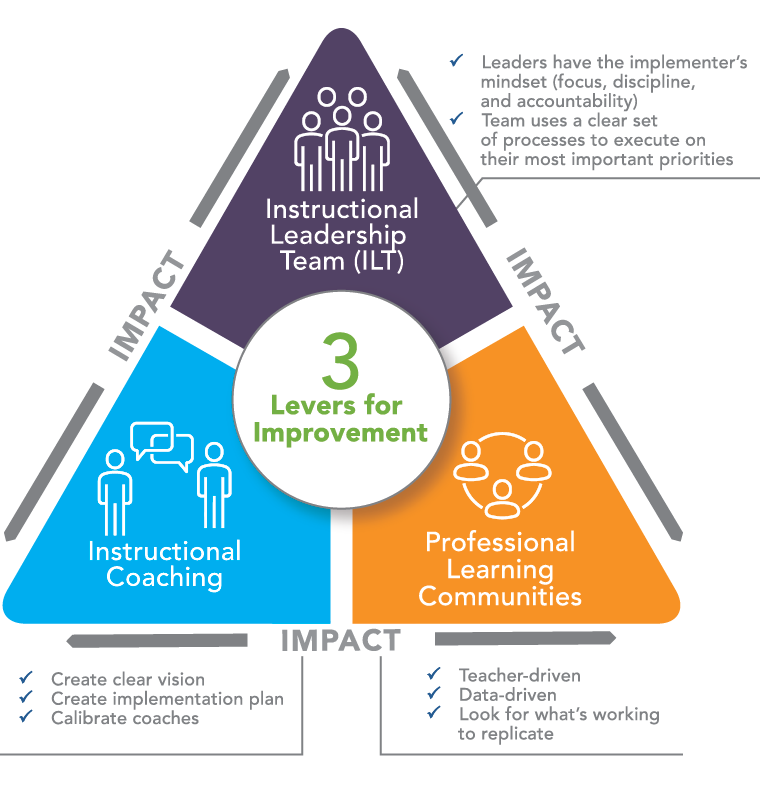 If you want to get the traction and wins you've been looking for when it comes to school improvement, join us in San Diego and walk away with best practices on how to implement these three levers in your schools.

WHO SHOULD ATTEND #NELW18
District Leaders
Principals
Instructional Coaches
Teacher Leaders

WHY ATTEND #NELW18
This two-day event will be filled with breakout sessions, inspiring talks, and networking opportunities.
Meet and learn from Insight's Empowering Educators to Excel nationwide networked improvement community and other leaders nationwide experiencing real success from the three key levers.
Discover how to launch an instructional leadership team that executes on improvement goals that lead to student achievement.
Learn how to build a successful instructional coaching program that is aligned to instructional priorities and provides meaningful feedback.
Join districts nationwide who are implementing a PLC model based on a positive deviance approach that empowers teachers to find bright spots and replicating them.
Hear from well-known thought leaders on the latest research and best practices you can use to right away to support your educators' growth and impact student achievement.

WHAT IS THE "EMPOWERING EDUCATORS TO EXCEL" COMMUNITY ?
Insight's Empowering Educators to Excel (E3) is a partnership providing 47 schools in Delaware, Indiana, South Carolina, and Texas the opportunity to work together in a networked improvement community (NIC) funded by the Teacher and School Leader Incentive Program (TSL) Grant from the U.S. Department of Education.


LOCATION
San Diego, CA

REGISTRATION
Online registration opens in December. Be sure you are on our News & Updates email list to receive the latest NELW notifications.

ADD #NELW18 TO YOUR CALENDAR

We look forward to seeing you in San Diego!