Instructional Coaching & Feedback for Teachers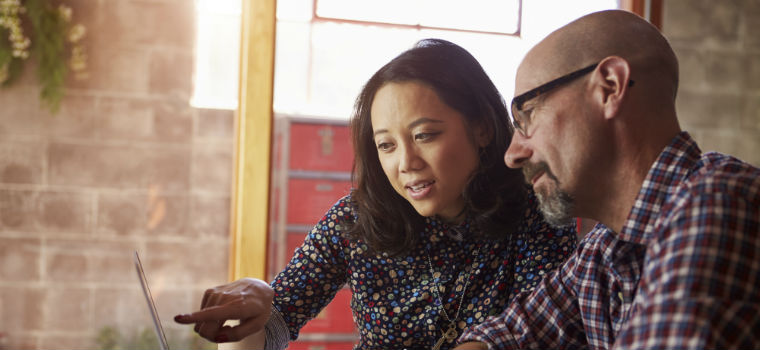 Insight provides content-specific and differentiated coaching for educators that accelerates growth unlike any other form of professional learning.
There is significant evidence that high-quality observations and meaningful feedback are among the most effective ways to promote the growth of teachers. Here are three ways we support schools and districts to do this:
Coaching for Change Model
Our results-oriented, job-embedded coaching model called Coaching for Change, ensures that new knowledge and skills translate directly into effective practices for teachers.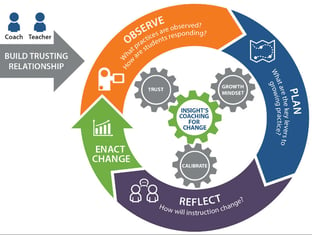 Tested in the field for over a decade with countless examples of significantly improving teachers' performance and student achievement, the Coaching for Change model is undergirded by three principles including:
building teacher trust,
using a growth mindset, and
calibrating coaches.
The model is based on the "reflective practice coaching" model as delineated by the American Institutes of Research (AIR).
In addition, it adopts principles and processes from Cognitive Coaching and Insight's Coaching for Change's Practical Guide for Instructional Coaching that combines the best in coaching theory with practical, usable tools for implementing any coaching initiative.
Download Coaching for Change eBooks:
About Insight's Coaches
Through the Coaching for Change model, our trained and certified instructional coaches use reflective questions to guide teachers to high-leverage areas of strength and growth.
Analyzing and discussing key "bright spots" (or areas of strength) in lessons is intended to help a teacher amplify promising practices and transfer them to areas in their practice that require growth.
In addition, our coaches use a variety of skills and strategies to offer a fresh perspective, co-create solutions, and push educators to attain goals, reflect on practices, and celebrate successes.
If you're interested in learning more about coaching support for your educators, let's set up a time to talk.