The Chief Academic Officer (CAO) Academy & Network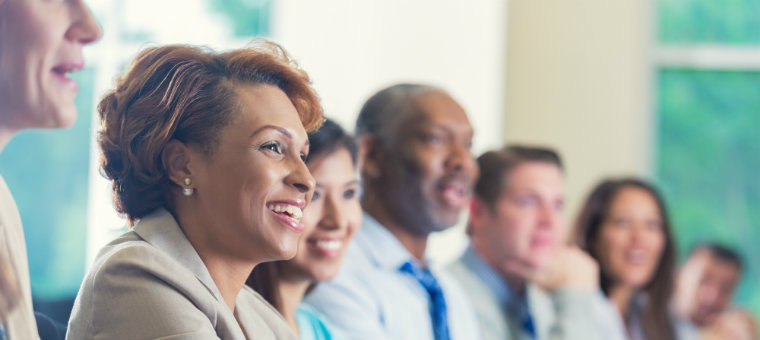 The academy is a nationwide networked improvement community of CAOs, assistant superintendents, and other district-level instructional leaders who are working together to tackle common challenges and grow in their practice as they lead bold and sustainable instructional change in their districts.
As leaders of academic and instructional areas for their school districts, chief academic officers play a critical leadership role in creating the vision, direction, and priorities for growth in student achievement. However, it can be often a lonely position for them with very little professional support and feedback.
Through the Insight CAO Academy, leaders have the opportunity to connect, learn, and receive feedback from other instructional leaders—gaining a network of support nationwide.
Academy Components
Participants connect through cohorts of 10-12 leaders in-person (up to five two-day sessions) and virtually over a 16-month period.
Drawing on Insight's strategic consulting experience, our experience as CAOs, and working with instructional leaders for over 17 years, the content of the academy includes:
Cagebusting leadership: System leaders can break through constraints—real and imagined— that get in the way of transformational change.
Implementation Science: Research shows having a vision is not enough—strong CAOs must be able to translate vision into action through effective implementation.
Teamwork: Leaders must know how to build a team to complement their own weaknesses.
Financial Intelligence: The best district instructional leaders are masterful financiers and have an intimate understanding of the funding streams that can support their vision.
National Network: We will create a network among district instructional leaders as well as connect them to other leaders and superintendents nationwide.
To ensure implementation of concepts learned in the Academy, participants receive executive coaching from previous CAOs and other district leaders.
Application Details
Our first cohort is expected to begin in 2018. The application period is expected to begin in the fall 2017.
Interested in learning more?
To receive additional information when the application it becomes available, complete the form on the right (or below on mobile devices).