Support for Teacher Recruitment & Retention
With Insight's systemic and on-the-ground supports, gain traction on your most important teacher recruitment and retention priorities.
There are many daunting challenges facing schools and districts when it comes to recruiting and retaining effective teachers. A teacher shortage with not enough graduates from schools of education entering the teaching workforce, a competitive job market, and more choice than ever on where teachers can teach or work—just to name a few.
But there is hope. By prioritizing recruitment and retention in a new, systemic way, districts and schools are experiencing increased success in finding and retaining those teachers their students desperately need.
Insight offers several supports to help your school or district build your teacher recruitment and retention systems.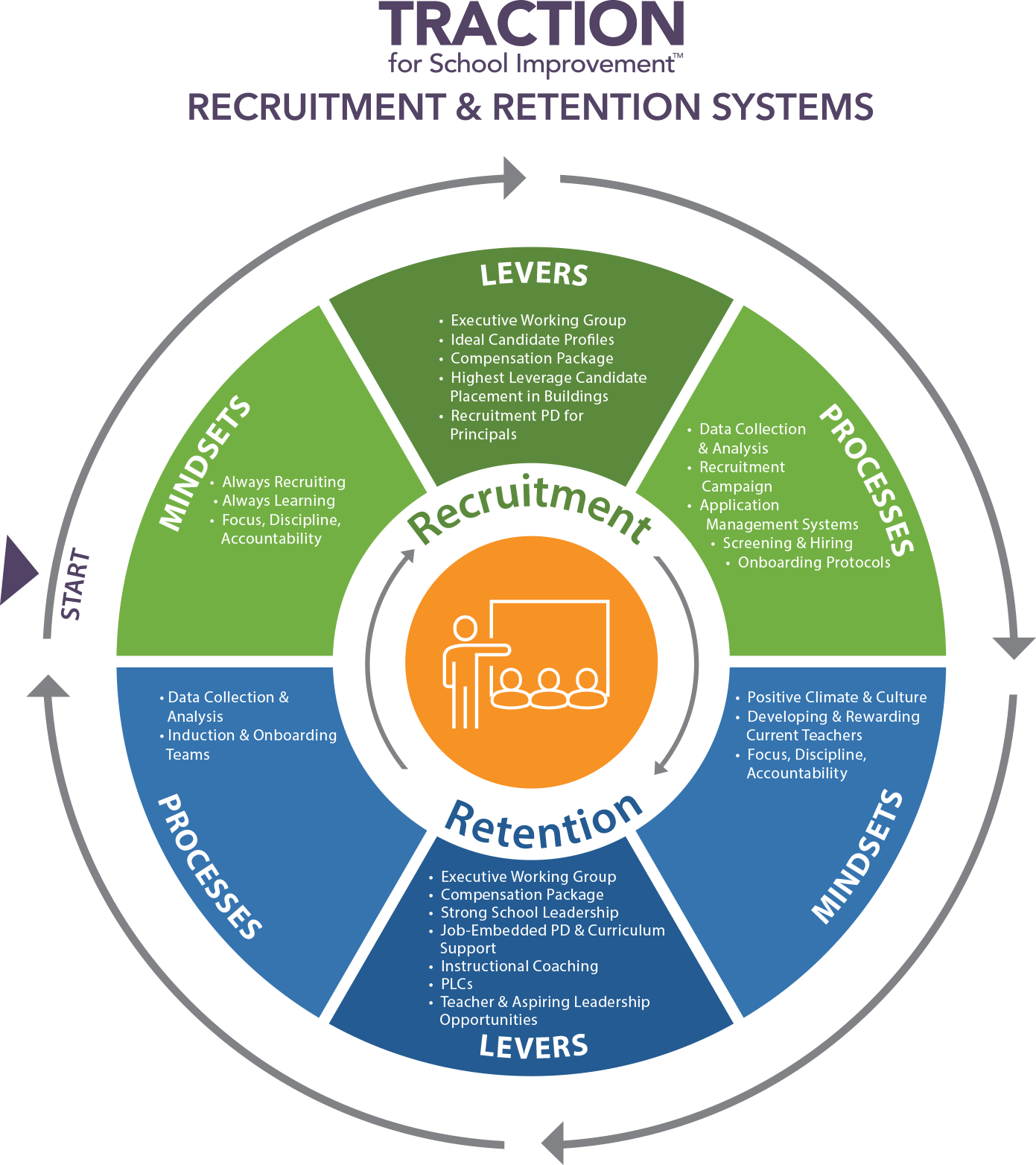 SIX WAYS INSIGHT CAN SUPPORT YOUR SCHOOL OR DISTRICT
Support 1: Workshop for Teacher Recruitment & Retention for District & School Leaders
Recruiting teachers in the last five years has radically changed and district leaders are finding it harder to find enough candidates who are successful in their districts. This workshop gives leaders a new mindset and proven tactics on how to attract and keep the candidates they're looking for.
Serving as an excellent kick-off for a new mindset and building a system for teacher recruitment and retention, this in-person and popular Insight workshop will provide an engaging professional growth session for your district leaders and principals.
For more information, complete the form on the right (or below) to learn more information.
---
Support 2: Recruitment Quality District Review
The most successful districts start their teacher recruitment seasons by November. In order to prepare your next recruitment season, start with unpacking where your district and schools stand with recruitment and retention, including what's working and what's not, so you can attract and keep more highly effective teachers.
Insight conducts deep, impartial assessments of district and school recruitment (and retention) systems. The reviews are living processes by teaming with district leaders, principals, teachers, and other educators to conduct a root-cause analysis and translate evidence directly into action.
Based on the five characteristics of an effective recruitment system and 10 steps for effective recruitment, the review looks at policy, practice, and resource allocation for an effective recruitment system.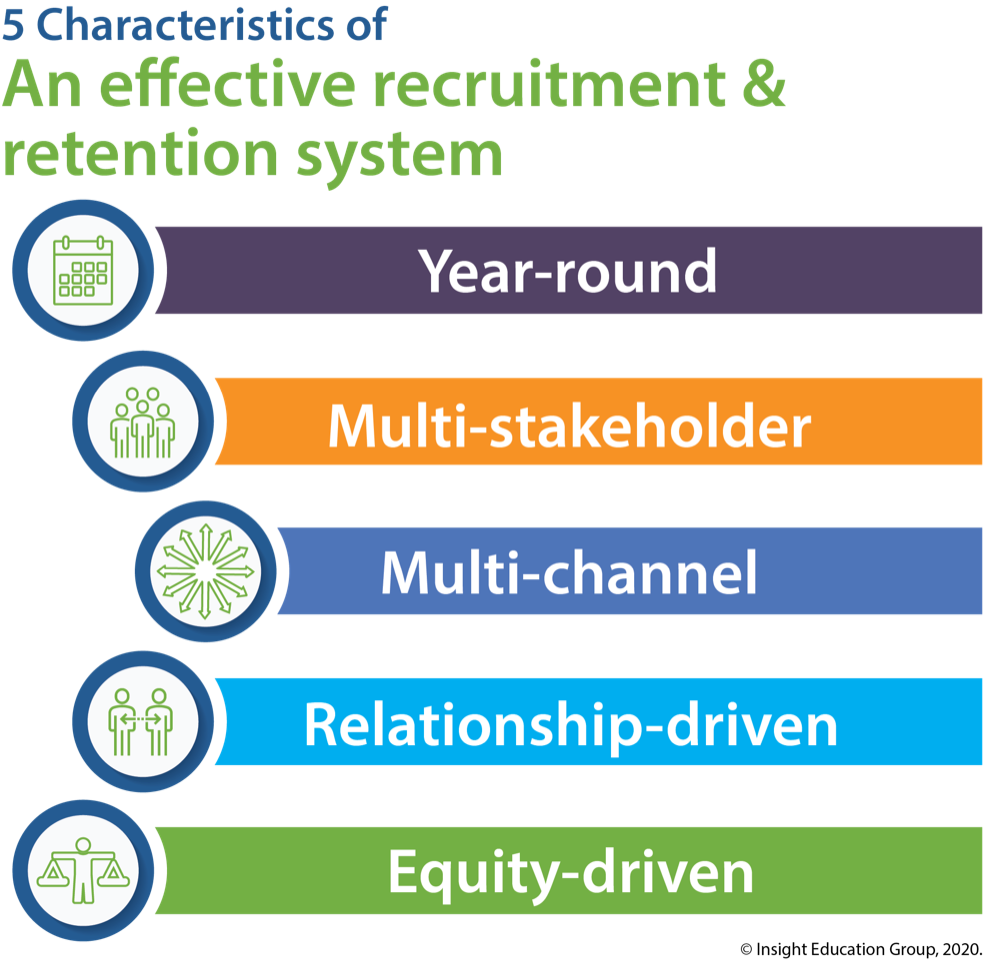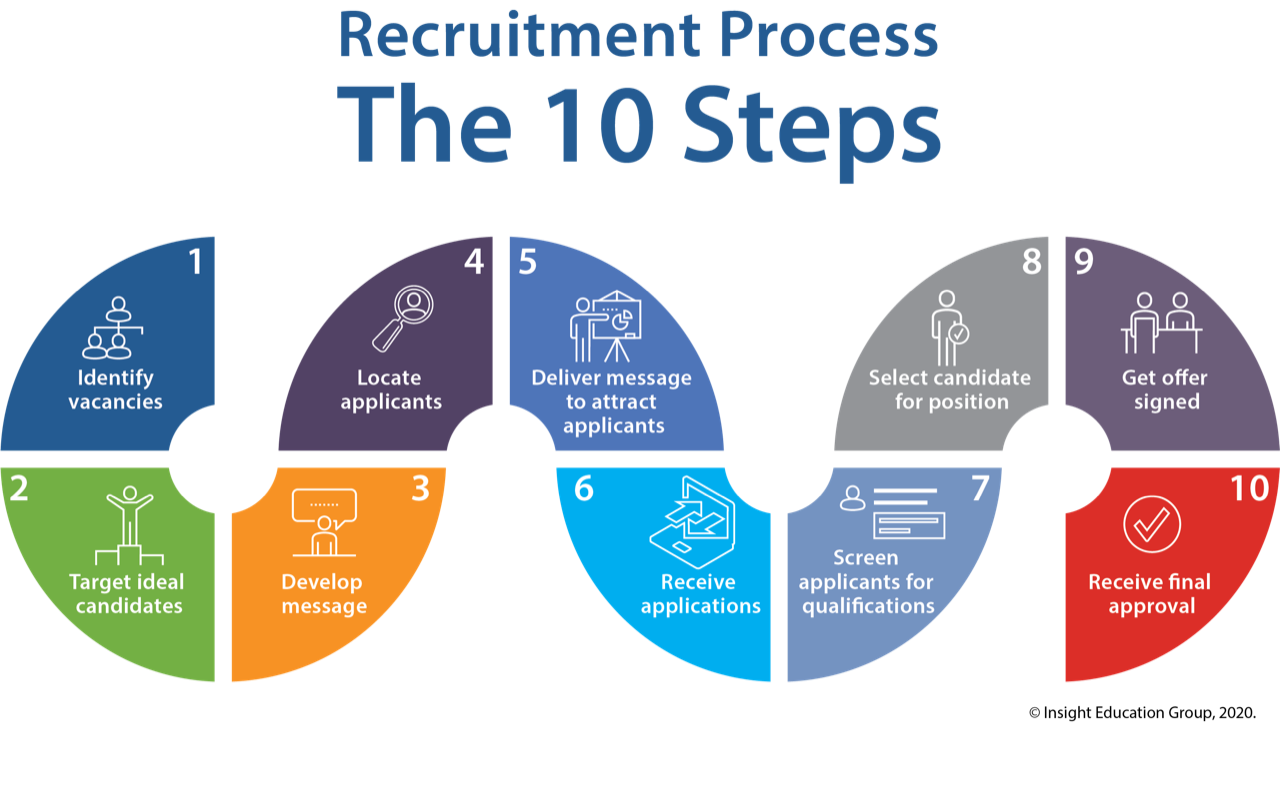 For more information, complete the form on the right (or below) to learn more information.
---
Support 3: Build a 21st Century Teacher Recruitment Campaign
Since today's teaching candidates have more choice than ever about where they can work and with the growing teacher shortages, successful districts know that building 21st century and multi-channel recruitment campaigns are critical to attracting the teaching candidates they need.
Insight can help you build a custom strategy and begin to implement the components you need for building a successful campaign for your recruitment season (with a recommended launch date by no later than December), including:
Identifying the types of candidates you want to attract

Refreshing your website with language, testimonials, and photos to inform candidates and to increase your presence in Google searches

Creating videos that speak to ideal candidates and showcase what your district offers

Creating brochures and other print materials

Creating social media campaigns to bring awareness to your district's teaching opportunities

Planning and promoting events, such as webinars, district-based job fairs, and more

Create and manage campaigns for job posting sites

And much more to get you to your recruitment goals!
For more information, complete the form on the right (or below) to learn more information.
---
Support 4: A Cultural Exchange Program with International Teachers
Highly-qualified and culturally-curious teachers from around the world can be placed in your schools—providing students with teachers who have deep content expertise and cultural diversity.
Teachers in the program receive in-depth support including finding housing, obtaining necessary visas, onboarding training, regular coaching, and the opportunity to participate in a networked teacher community.
For more information, complete the form on the right (or below) to learn more information.
---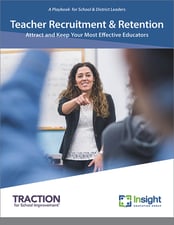 Support 5: A Playbook for School and District Leaders
Purchase and download this 200+ page Playbook, a collection of some of the most effective strategies and tactics that are working to attract, screen, hire, and retain the teachers districts need most.
---
Support 6: National Education Leaders' Workshop (#NELW2020)
Don't do this work alone! Join a network of education leaders from across the country doing this work. This year's conference will be held in Atlanta, GA on February 28-29, 2020.
It will feature once again an entire strand dedicated to recruitment and retention. (See 2019's sessions.)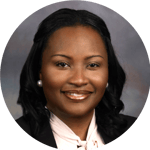 "We're excited about how Insight Education Group is helping us transform the way we think about recruiting and retaining great educators. Partnering together, we're creating and implementing a sustainable, year-around recruitment system that is attracting the educators we need to join our mission."

- Dr. Kandace Bethea, Superintendent, Marion County School District

Interested in talking with us? Complete the form on the right (or below on mobile devices) and we'll get a call scheduled.