Support for Teacher Recruitment & Retention
With Insight's systemic and on-the-ground supports, gain traction on your most important teacher recruitment and retention priorities.
There are many daunting challenges facing schools and districts when it comes to recruiting and retaining effective teachers.
A teacher shortage with not enough graduates from schools of education entering the teaching workforce, a competitive job market, and more choice than ever on where teachers can teach or work—just to name a few.
But there is hope. By prioritizing recruitment and retention in a new, systemic way, districts and schools are experiencing increased success in finding and retaining those teachers their students desperately need.
Insight offers several supports to help your school or district build your teacher recruitment and retention systems.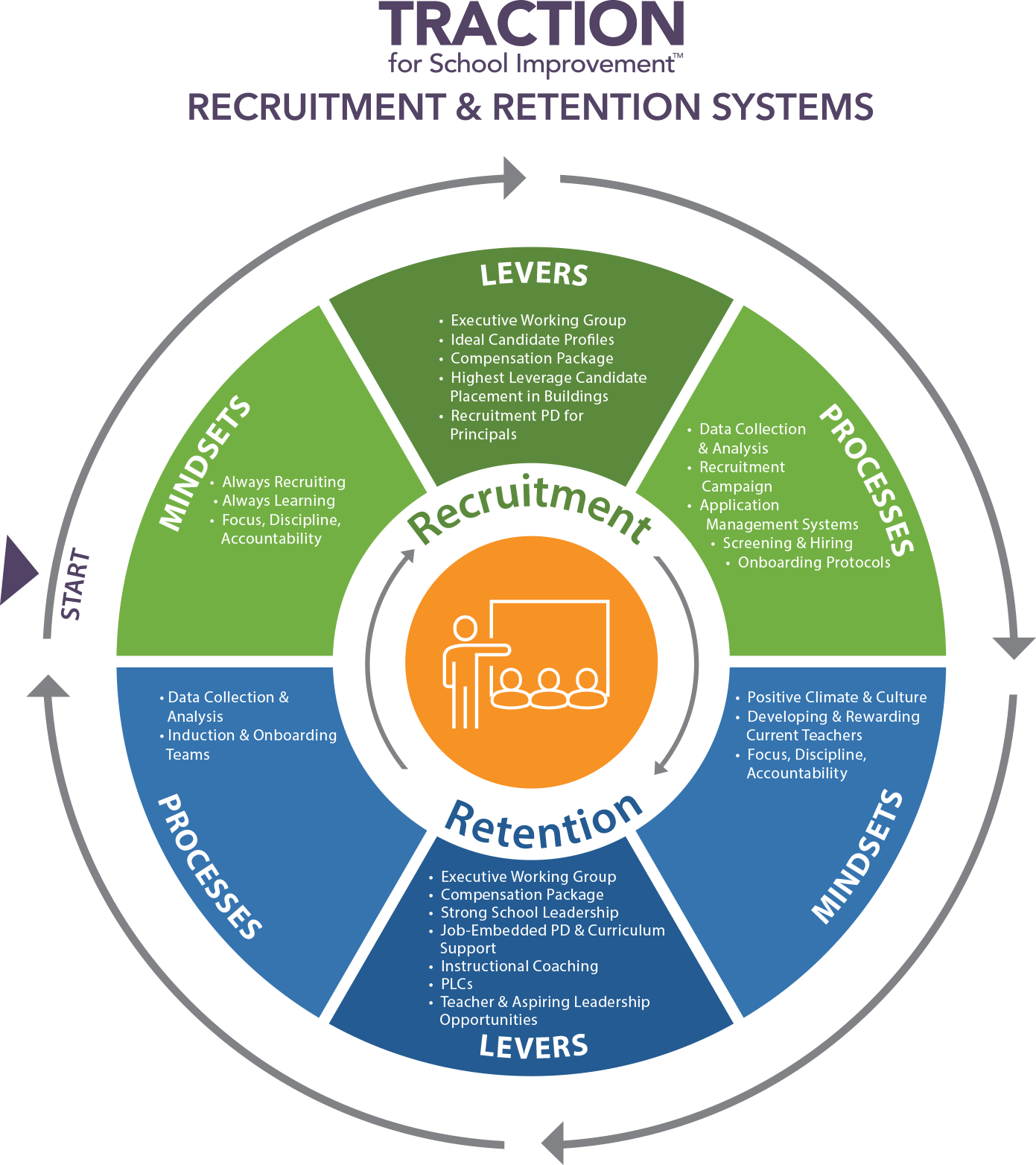 SUPPORTS FROM INSIGHT
Workshop: Attract & Retain the Teachers You Need
One-day PD session for principals & district leaders
Recruiting teachers in the last five years has radically changed and district leaders are finding it harder to find enough candidates who are successful in their districts.
This workshop gives leaders a new mindset and proven practices on how to attract and keep the candidates they are seeking.
The workshop activities include:
Evaluating the district's current teacher recruitment plan/system.
Educating the leaders in trends in teacher recruitment across the US and in their state.
Identifying the district's ideal candidates and building out the stories to attract those candidates.
Developing next steps for building school-based onboarding teams to support the connection and belonging of new hires.
Identifying practices to address retention year-round.
For more information, complete the form on the right (or below) to learn more information.
Teacher Recruitment Quality District Review
A practical report & recommendations to inform systematic improvement efforts for recruiting and retaining teachers
In order to prepare your next recruitment season, start with unpacking where your district and schools stand with recruitment and retention, including what's working and what's not.
Insight conducts deep, impartial assessments of district and school recruitment (and retention) system.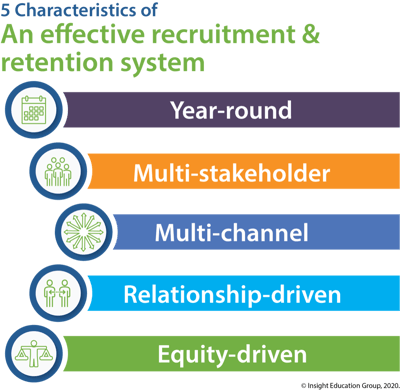 The reviews are based on:
the five characteristics of an effective recruitment system
the 10 steps for effective recruitment
They also:
are living processes by teaming with district leaders, principals, teachers, and other educators to conduct a root-cause analysis and translate evidence directly into action;
look at policy, practice, and resource allocation for an effective recruitment system; and
generate a report with recommendations to inform systemic improvements to attract the teachers you need.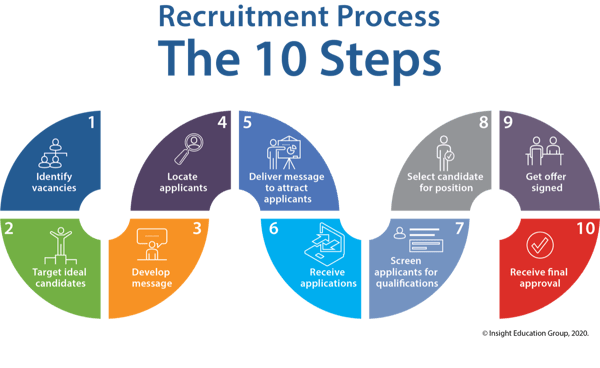 For more information, complete the form on the right (or below) to learn more information.
Build a 21st Century Teacher Recruitment Campaign
Onsite & offsite support as needed
Since today's teaching candidates have more choice than ever about where they can work and with the growing teacher shortages, successful districts know that building recruitment campaigns are critical to attracting the teaching candidates they need.
Insight can help you build a custom strategy and begin to implement the components you need for building a successful campaign for your recruitment season (beginning in December), including:
Identifying the types of candidates you want to attract
Refreshing your website with language, testimonials, and photos to inform candidates and to increase your presence in Google searches
Creating videos that speak to ideal candidates and showcase what your district offers
Creating brochures and other print materials
Creating social media campaigns to bring awareness to your district's teaching opportunities
Planning and promoting events, such as webinars, district-based job fairs, and more
Create and manage campaigns for job posting sites
And much more to get you to your recruitment goals!
For more information, complete the form on the right (or below) to learn more information.
Launch a Sustainable Year-Round Recruitment & Retention Working Group
8-12 half-day or day-long working sessions during the year
Insight can support districts in creating a sustainable year-round system.
Based on the five characteristics of an effective recruitment and retention system, Insight can support you in launching and facilitation of a cross-functional working group to identify, solve, and act upon recruitment/retention challenges that will meet 8-12 times during the course of a school year with the following focus areas:
Reflect upon and identify what's really working as well as gaps in the current recruitment process, including reviewing data and survey feedback, and identify priorities and goals for moving forward.
Engage the group in relevant new learning in trends and best practices to further inform your district's system.
Create and administrator teacher feedback surveys and focus groups with current teachers, principals, and other stakeholders to inform the system as a whole and the recruitment campaign.
Playbook for School and District Leaders
200+ pages of some of the most effective strategies and tactics for recruitment & retention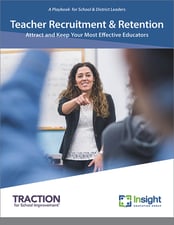 Explore what's working to attract, screen, hire, and retain the teachers districts need most, including:
opportunities to learn, assess, and reflect on current practices that work and gaps to address;
concrete, proven next steps for building a year-round, multi-stakeholder recruitment system that will attract more effective teachers;
a variety of proven levers for improving support, growth, and leadership opportunities for retaining teachers; and
50+ pages of appendices with templates, forms, and guides for components of an effective recruitment campaign.
National Education Leaders' Workshop
Don't do this work alone! Join a network of education leaders from across the country doing this work.
It will feature once again an entire strand dedicated to recruitment and retention. (See 2019's sessions.)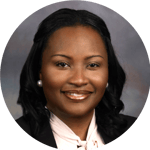 "We're excited about how Insight Education Group is helping us transform the way we think about recruiting and retaining great educators. Partnering together, we're creating and implementing a sustainable, year-around recruitment system that is attracting the educators we need to join our mission."

- Dr. Kandace Bethea, Superintendent, Marion County School District

Interested in talking with us? Complete the form on the right (or below on mobile devices) and we'll get a call scheduled.