WHY ATTEND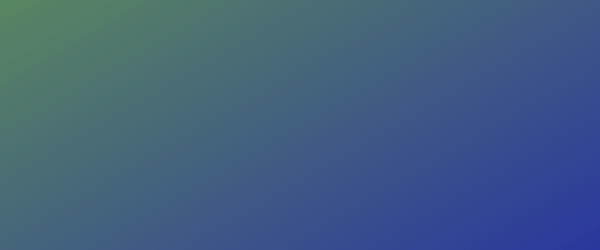 Participants in this one-day workshop will:
Understand the foundations of 21st century learning, including critical thinking, communication, collaboration, and creativity.

Connect 21st century learning skills for students to the SC Teaching Standards.

Experience instruction through a learner's perspective.

Know how to target student needs by examining content standards and how to align lesson plans and assessments to those content standards.

Get to know other educators who are excited about exploring how to build 21st century classrooms.
WHO SHOULD ATTEND
WHAT WILL YOU LEARN
Part I: Foundations of 21st Century Learning
Develop an understanding of the major tenets of 21st century learning, including

critical thinking, communication, collaboration, and creativity.

Develop an understanding of instructional tasks and classroom environments that support 21st century learning.
Consider the instruction provided in your classroom(s) and develop an initial plan to fully prepare students for a changing world.
Part II: Meaningful Reflection on Your Students' Perspective
Reflect on current instructional practice in your classroom, school, or district in a meaningful way.
Thoughtfully consider instruction through the lens of your students' needs and engagement.
Part III: Strategic Design for Student Achievement
Apply a concrete process for analyzing standards.
Determine the level of thinking required by students to reach mastery of the standard.
Match appropriate assessment methods to standards.
Develop standards-based lessons with a focus on developing assessments aligned to standards.
At the end of the workshop, participants will receive a certificate of participation for possible professional development credit from their districts.
TRAINERS

Bethany LeMoyne
Bethany serves as director of service delivery for Insight Education Group. She leads project teams and provides direct support to Insight's partners including schools, districts, states, and other education organizations. With experience as a teacher, coach, school leader, curriculum director, university-level instructor, and state level specialist, Bethany specializes in educator effectiveness initiatives, video coaching and feedback, and teacher and leadership coaching. She is committed to helping educators foster student growth though creating learning opportunities that cultivate 21st century learning skills in students, collegial collaboration, and innovative practices.

Dr. Leeann Michalak Bartee
Leeann is a senior associate with Insight and is primarily responsible for leading strategic school improvement and leadership initiatives with school districts. With experience as a secondary administrator, school improvement coach, and instructional designer, she specializes in taking common best practices and applying them in specific student, school, and district contexts. Leeann has extensive experience building and supporting instruction that aligns standards to 21st century learning skills. In relentless pursuit of #EquityforALL, Leeann strives for equity that embraces children and adults. She believes that the promise of school reform rests in the growth of leaders and empowerment of teachers.



Kim Day
Kim is a project coach with Insight Education Group. She partners with school districts to provide targeted support for educator effectiveness, leadership initiatives, and student learning. Prior to joining Insight, Kim served as the executive regional master teacher with the South Carolina Department of Education. Kim has experience building and aligning standards and curriculum to 21st century learning skills and supporting educators in making the shift to focus on student behaviors and actions. Kim is committed to assisting South Carolina educators bridge 21st century learning skills with the SC Teaching Standards.



Sulina Mohanty
Sulina works with Insight Education Groups to support individuals and teams on various initiatives to maximize effectiveness. With experience as a teacher, coach, administrator, and program designer, she specializes in coaching, leadership development, inclusive education, and meeting the needs of all learners. Sulina has extensive experience working with public and private partners to design and facilitate programming that empowers students and educators with 21st century learning skills at the school and community level. Sulina is committed to ensuring that educators are equipped to prepare students for the future through authentic and meaningful learning experiences.
DATES & LOCATIONS
Tuesday, June 25, 2019
The Pee Dee Education Center

520 Francis Marion Road

Florence, SC 29506

Wednesday, June 26, 2019
East Point Academy Middle Campus
1401 Leaphart Street
West Columbia, SC 29169

Thursday, June 27, 2019

Clinton High School 

18132 Highway 72E

Clinton, SC 29325

REGISTRATION
Registration for this event has now closed.