What is The Educator Exchange?
At our third annual Educator Exchange, Insight Education Group virtually convened leaders and students from K-12 districts, Minority Serving Institutions (MSIs), and Historically Black Colleges and Universities (HBCUs) in order to establish district-university partnerships. For quotes and reflections posted by attendees from the three-day event, please visit the #EdExchange21Twitter feed.
Featured Speakers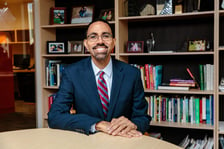 John B. King Jr.
President and CEO of The Education Trust | Former U.S. Secretary of Education
John B. King Jr. is the president and CEO of The Education Trust, a national nonprofit organization that seeks to identify and close educational opportunity and achievement gaps. King served as U.S. Secretary of Education in the Obama administration. Prior to that role, King carried out the duties of Deputy Secretary, overseeing policies and programs related to P-12 education, English learners, special education, innovation, and agency operations. King joined the department following his post as New York State Education Commissioner. King began his career as a high school social studies teacher and middle school principal.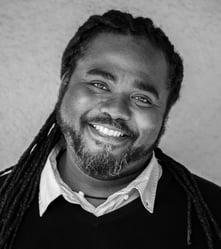 Ashanti Branch
Founder and Executive Director of The Ever Forward Club
Ashanti Branch, raised by a single mother on welfare in Oakland, went on to study engineering at California Polytechnic - San Luis Obispo. A Civil Engineer in his first career, Ashanti found his passion for teaching while tutoring struggling students. In 2004, as a first year teacher, Ashanti started The Ever Forward Club to provide a support group for African American and Latino males, who were not achieving to the level of their potential. The Ever Forward Club has helped 100% of its members graduate high school. Branch is on a mission to change the way that students interact with their education and the way schools interact with students. After being featured in The Mask You Live In documentary, and Fellowships at the Stanford d.school, Campaign for Black Male Achievement, and The Gratitude Network, Ashanti has launched the #MillionMaskMovement to connect people all over the world in a self-reflective experience that helps people visualize and realize, "I am not alone."
Session Strands

Thank you to those of you who joined us for #EdExchange21!